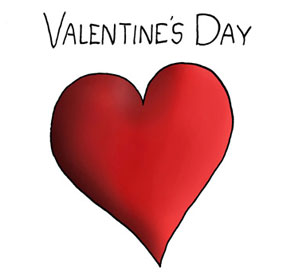 Inexpensive Roses for Valentine's Day
Florists jack up the price of Roses as Valentine's Day approaches. To most of us, it seems a greedy and unethical practice, but there are ways to defeat their greed and still have beautiful roses for your loved one. First, if you can deliver the roses yourself, you will dramatically reduce the cost. So, first here are the self-delivery options, followed by the delivery services.
Self-Delivered Roses
Costco, Sam's Club and BJ's Warehouse.
These three discount warehouses always have beautiful high quality roses, year round, and also at Valentine's day. They do raise their prices some around Valentine's Day, but they are still less expensive and better quality that other options.
Sample prices from last year:
Costco: $15.99
Sam's Club: $16.98
Groupon and other social media offers
Groupon, LivingSocial and AmazonLocal Deals have discount offers from major floral delivery services like FTD and ProFlowers often offering savings of about 50 percent. Check your email, or search their websites.
Supermarkets
Kroger, Publix, Trader Joe's and other supermarkets, have their own local deals. One example is Trader Joes, with 12 long-stem red roses for $6.99 and a mixed flower bouquet for $5.99.
Sample prices from last year:
Aldi: $12.99
Food Lion: $19.95
Fresh Market: $16.99
Kroger: $19.99
Publix: $19.99
Sprout's Farmers Market: $14.99
Trader Joe's: $12.99
Walmart: $15.97
Whole Foods: $20 for a dozen or $24 for 2 dozen
Delivery Services
Deliver a day or two early or late: First, if you can avoid having the roses delivered on February 14th, you can usually save considerably. If you loved one will be away on the 14th, and you can have the flowers delivered on the 13th... or the 15th; it could cut the cost in half.